Ruby Yachts Interior Style Choices
When
"It's What's Inside That Counts"
Matters
Once you get past the allure of the exterior profile and lines of the vessel you are interested in building, your thoughts will most often naturally go to s inside. Most of the time, when someone wants to see a boat being to get a feel for the actual layout and design, and evaluate the quality of workmanship.
Since we build boats on a custom order basis rather than assembly line production style, each one becomes uniquely different from all the others. Therefore, it is not possible to show a sample of the finished product per se. However, what you can see is a sample of the style and quality you want based on any vessel that has ever been produced by any builder, because we can duplicate it for you.
For the sake of simplicity and consistency, we have divided interior style and quality into three categories Silver, based on the materials used. When designing the boat your choice of interior will revolve around one of these category preferences, with a fiscal eye on cost. Below is a sample of each category to show the difference, which ought to be quite evident.
Basically, it's your dream and your money. We will be delighted to accommodate you on whichever level you choose!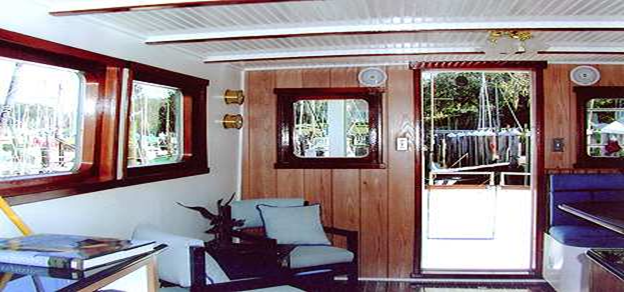 Silver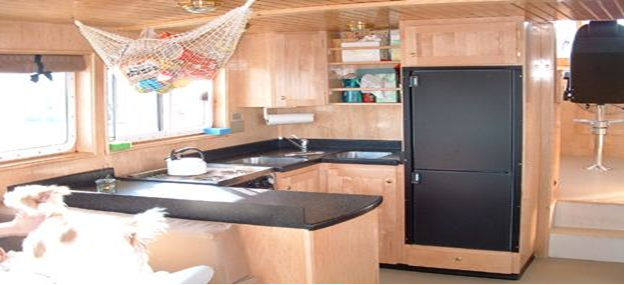 Gold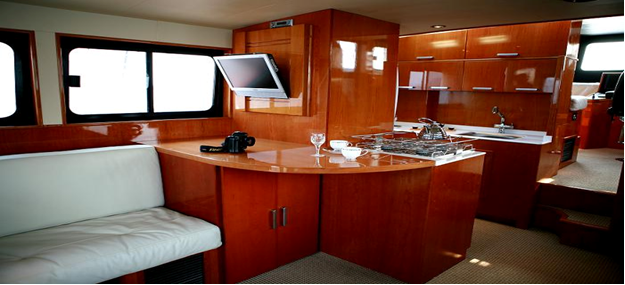 Platinum
Ruby Yachts Interior Style Choices